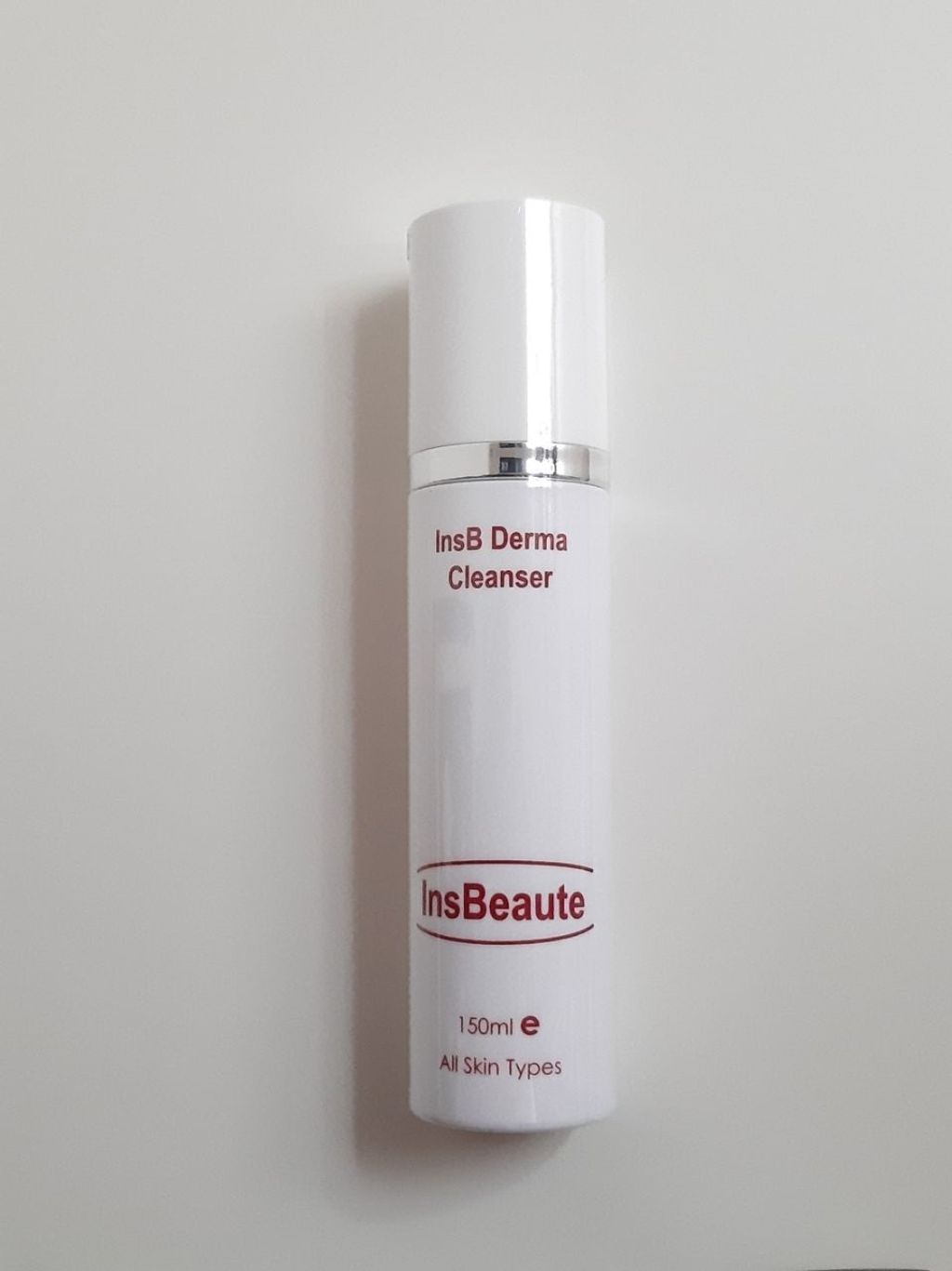 Best Selling
InsB Derma Cleanser 150ml
Product Description
Product Description
InsB Derma Cleanser
Cleanser is for all skin types. It cleanses and removes impurities and can breakdown and removes make-up sebum and cellular debris without causing harshness or dehydrate to the skin and thus retain the tenderness and restoring suppleness to the skin. Formulated with Pro-vitamin B5 which contains deep-moisturizing and nourishing properties.


Direction
Direction
For Daily Use
Spread over entire face, using slight circular movement, add small amount of water to go through entire face – do this 3-4 times Then rinse off completely with water. Towel dry face.
Size
150 ml
4cm (wide) x 4cm (base) x 17.8 cm (height)
Weight : 0.205g
Manufactured in Singapore
Active Ingredient
Active Ingredient
Glyercerin
Isopropyl Palmitate
D.Panthenol
Glyercin
Glyercin hydrates and provides a skin barrier; allows topical agents to go on very smoothly; a concern is clogging of pores when present in high concentrations.
Isopropyl Palmitate
As is true for any emollient or thickening agents, it can potentially clog pores, depending on the amount in the product and your skin's response.
D.Penthenol
A biologically active substance that metabolizes to vitamin B5 in the skin. Vitamin (B5), works as a humectant (holds water in the skin), the properties that promote moisture absorption that known for its revitalizing and conditioning effects in the skin . Is necessary for the normal functioning of the skin and has a moisturing effect. It also helps stimulate cellular renewal. May promote healing.
Shipping Policy
Shipping Policy
Free shipping is only provided for single order that is above S$150
Please note that shipping will only be processed after completion of payment via bank transfer or PayNow
Shipping arrangement require 3-5 days.
Self-collection
For self-collection, please kindly send an email to insbeaute@outlook.com
We would provide you with more information on how to proceed
Payment
Payment
Payment to InsBeaute D'Esthetique via Bank Transfer or PayNow after submitting in your order
Please use the account information below to make your payment
Account Name: INSBEAUTE D'ESTHETIQUE
Bank Name: OCBC Limited
PayNow UEN: 46563400A
PayNow Code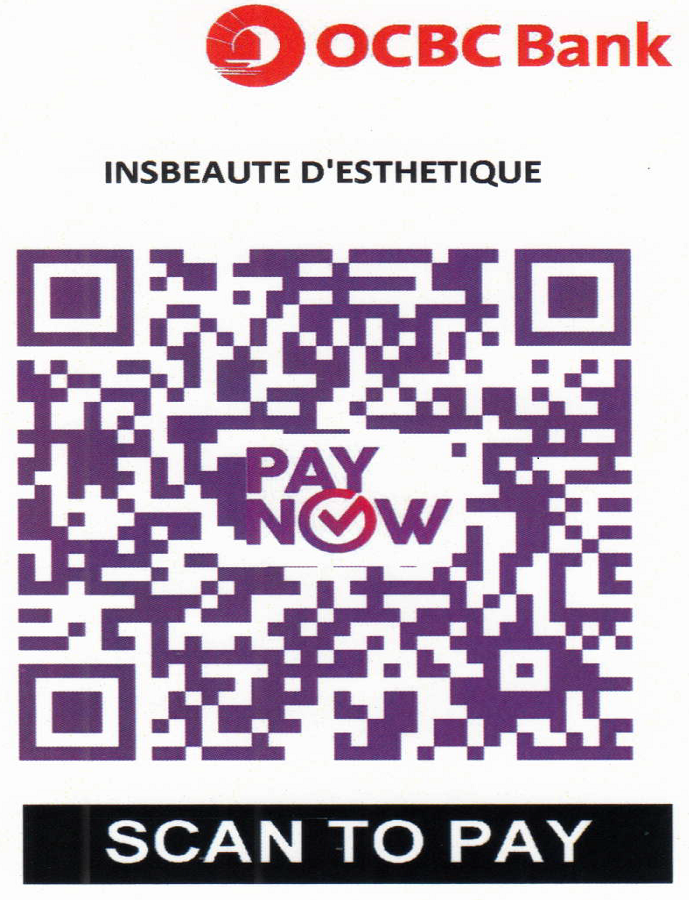 After making payment, please send a screenshot of successful bank transfer record / successful notification to: insbeaute@outlook.com
OR forward your successful fund transfer SMS notification from your bank / screenshot via whatsapp or sms to 86843928
Upon completion of payment, we will send you an email or message notification to confirm receipt of payment and will ship out your order. Orders without payment will unfortunately not be processed.