Product Description
Product Description
InsB Derma Gel Mask

InsB Derma Care Moisturizing Gel Mask helps nourish, nurture and replenish vital elements to the skin. Using Caviar Extract and Hyaluronic Acid (HA), it infuses deep hydration to the skin. This plumps up the skin and reduces the appearance of fine lines for a youthful, firmer and well-moisturized complexion.
Caviar Extract, which is rich in nutrients, moisturizes the skin and leaves the skin feeling smooth, silken, protected. It rejuvenates tired and dry skin after a day of exposure to the sun and environmental effects. Also containing Niacinamide (Vitamin B3), the Gel Mask brightens and maintains an optimal skin health. The formulation uses high dosage of aloe vera for rapid calming of damaged skin. It has a repairing effect and promotes cellular hydration process, making the skin feel supple and improves the skin's elasticity.
Direction
Direction
Use As Night Mask
Apply Daily Routine Products follows by InsB Derma Care Moisturizing Gel Mask leave on overnight Avoid going too close to your eyes or mouth.
How to use mask
How to apply face mask correctly

Face masks are an easy and inexpensive way to perk up your skin and pamper yourself. Different types of masks can be purchased (or made at home) to accomplish many different skin benefits. In order to apply your mask effectively, you will first want to prepare your skin, then carefully apply your mask. You will also want to gather the right materials. With just a little effort and time, you can have healthy, youthful and glowing skin.
1. Wash your face
Before you apply your mask, be sure to cleanse your skin thoroughly remove any makeup, dirt, and oil.
2. Exfoliate/Scrub
It is good to scrub before you apply your mask. It helps to removes the dead skin cells and helps your mask absorb better. Gently scrub, and rinse with water.
3. Applying the Mask

Apply InsB Derma Care Moisturizing Gel Mask evenly using your finger or brush. Be sure that the application of the product is even and smooth. Avoid going too close to your eyes or mouth.
4. Set a timer
The length of time you will leave on your mask will vary based on the type of skin you have. In general, 15 minutes is a good average for most masks. Set a timer for yourself and relax.
5 minutes for quick mask
20 minutes for dry or dehydrated skin
5. Remove the mask
After the proper waiting time, use water and or a washcloth to gently remove the mask. Be sure to wipe away the mask from around your hairline and under your chin.
6. Follow with a toner and a moisturizer
Apply InsB Derma OxyMist, follows by daily routine product to your face. This shrinks your pores and locks in all the benefits of your mask. Avoid applying too much moisturizer, as this will clog your freshly cleared pores.
7. Repeat the process once a week
Size
Size
30ml
3.7cm (wide) x 3.7cm (base) x 12.2 cm (height)
Weight: 0.115g
Manufactured in Singapore
Active Ingredient
Active Ingredient
Caviar extract
Niacinamide (Vitamin B3)
Hyaluronic acid (HA)
Aloe Barbadensis Leaf Juice
Caviar Extract - Proteins, Fatty acids and Vitamins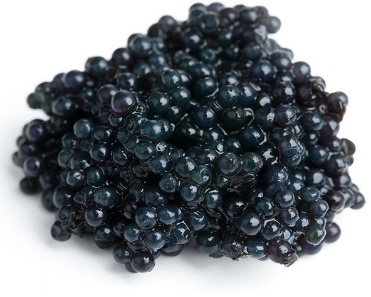 Caviar extract is harvested from fish roe and packs some of its source's nutrients, like essential fatty acids and protective antioxidants. Caviar extract's antioxidant properties help defend skin from free radicals, or molecules that can damage cells and destroy collagen.
Amino Acids such as Arginine, Histamine, Isoleucine, Lysine and Methionine can provide cell nutrition and metabolism. It also has moisturizing function that can improve cell restructuring, hence helps with skin ageing.
Fatty Acids (Lipids) like Cholesterol and Lecithin can improve the skin tissue elasticity and preserves the barrier function. This is essential to compensate for the fatty imbalance that to occurs during ageing. Fatty acids Omega-3 and Omega-6, on the other hand, hydrate skin and help maintain its moisture barrier. Fatty acids benefit hair, too, by moisturizing strands and restoring shine.
Vitamins A, C, PP, B2, B6, B12 and Panthotenic Acid helps the skin to fight against free radical aggression which can cause cellular damages. It is vital to have a good balance of Vitamins in the skin to improve overall condition and preserve for a longer period.
Niacinamide (Vitamin B3)

Niacinamide is the active form of Vitamin B3, niacin and nicotinic acid. Niacinamide has many qualities that make it useful for acne medications, and also for anti-aging formulations. It has properties that make it effective in reducing fine lines and wrinkles, thus improving skin elasticity and aids the revival of the skin's healthy tone and texture. It is also known to be a safe, non-irritating cosmeceutical ingredient that is useful for anti-inflammation, oil control and skin brightening. This water-soluble ingredient has also been shown to prevent skin from losing water content, provides skin moisturization and stimulate circulation in the skin.
Hyaluronic acid (HA)
Hyaluronic acid (HA) also known as hyaluronan, is a hydrophilic (water-loving) is a clear, gel-like substance that is naturally produced by our body, largely are found in our skin, connective tissue and eyes but because our body slows down as we age. Hyaluronic acid (HA) main function is to retain water to keep our tissues well lubricated and moist our skin. Hyaluronic acid is widely uses in skin care products to battle dryness and improve skin texture and elasticity.
Aloe Barbadensis Leaf Juice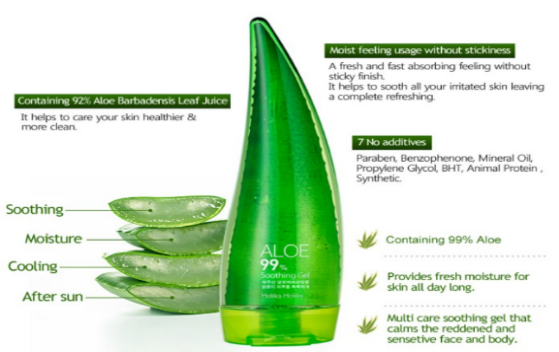 Aloe Vera is a plant extract. Has skin soothing and hydrating properties. Formulation uses high dosage of aloe vera for rapid calming of damaged skin. It can act as an Anti-Oxidant. The pure aloe vera can give a refreshing sensation when applied on the skin.
Shipping Policy
Shipping Policy
Free shipping is only provided for single order that is above S$150
Please note that shipping will only be processed after completion of payment via bank transfer or PayNow
Shipping arrangement require 3-5 days.
Self-collection
For self-collection, please kindly send an email to insbeaute@outlook.com
We would provide you with more information on how to proceed
Payment
Payment
Payment to InsBeaute D'Esthetique via Bank Transfer or PayNow after submitting in your order
Please use the account information below to make your payment
Account Name: INSBEAUTE D'ESTHETIQUE
Bank Name: OCBC Limited
PayNow UEN: 46563400A
PayNow Code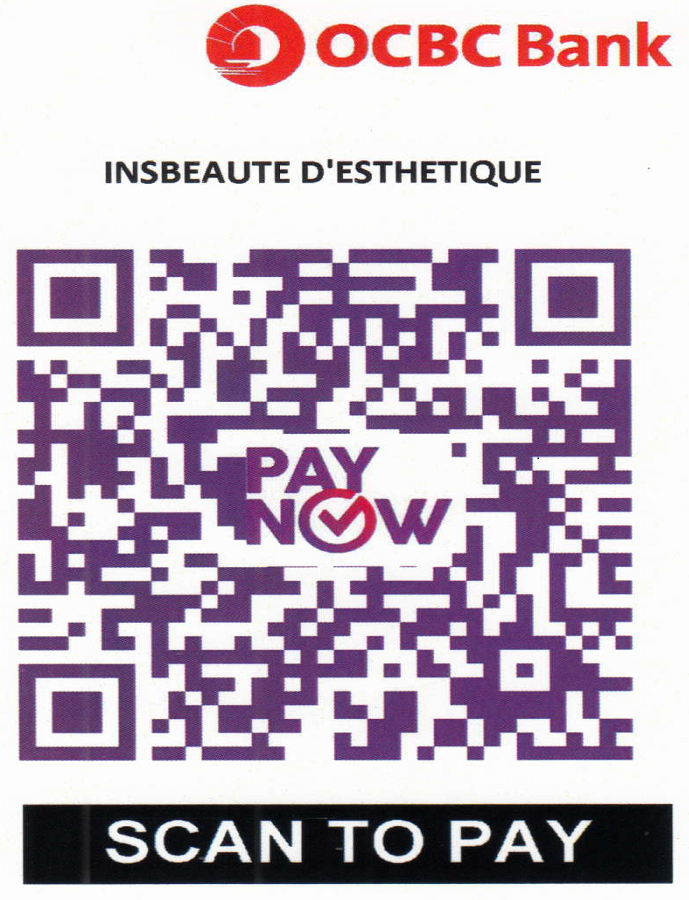 After making payment, please send a screenshot of successful bank transfer record / successful notification to: insbeaute@outlook.com
OR forward your successful fund transfer SMS notification from your bank / screenshot via whatsapp or sms to 86843928
Upon completion of payment, we will send you an email or message notification to confirm receipt of payment and will ship out your order. Orders without payment will unfortunately not be processed.